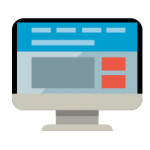 Operational Planning
Create visible and collaborative operational plans dedicated to specific groups and units within your organisation. Create roll-up structure where the entire organisation's operational plan can be measured and drilled down to specific operational areas. Manage budget, time, costs, resources and much more.
Capability Management for Operational Planning
Capability Management application enables you to create operational plans, allocate key tasks, resources.
Create visibility across your operational team. Traceability back to your strategic objectives.
Roll-up operational plan.
Create measurable objectives and activities
Manage and measure costs and budget targets
Track Cost and manage budget
Create measurable objectives.